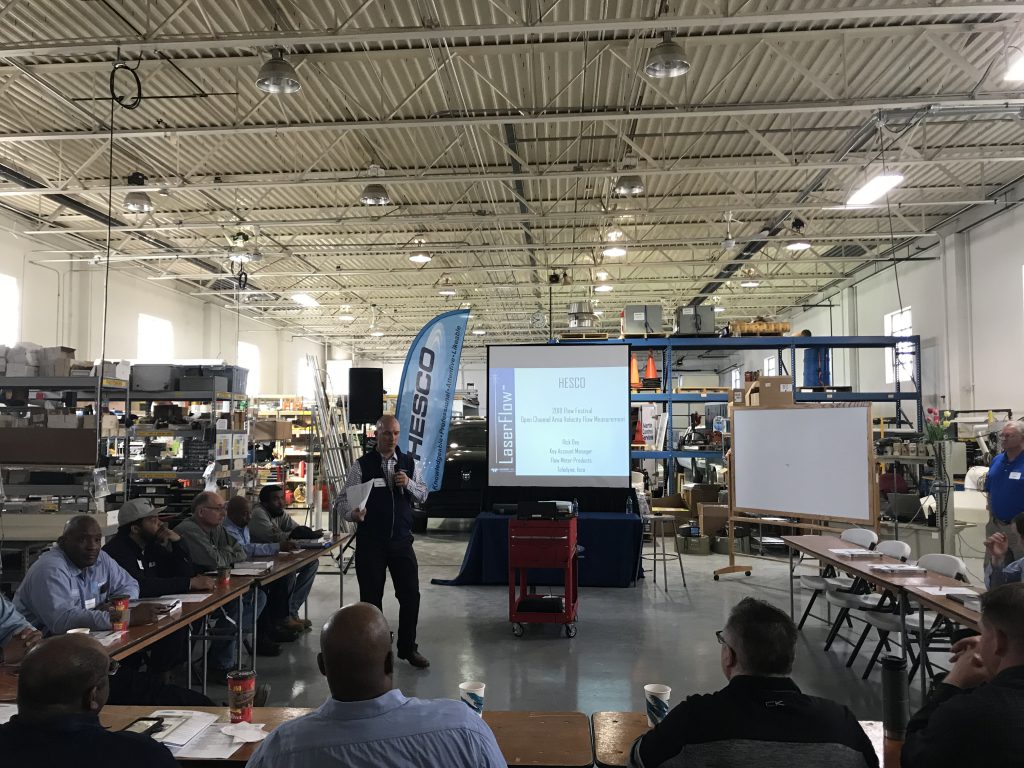 Flow Festival: That's a Wrap!
Another successful Flow Festival is in the books!
We had a full house, at our new Farmington Hills location, for each of the Flow Festival sessions. Although this is our third time hosting a Flow Festival, new innovation plus the constant push towards upgrading our infrastructure makes this information consistently relevant and fresh.
The sessions each consistened of four speakers, with a combined networking session and hands on demonstration at our flow loop. The presentations were offered by Roxann Slater of Accusonic, Rick Dey of Teledyne Isco, Jacek Megiel of Telog, a Trimble Company and Kenneth Miller and Anil Gosine of DWSD. You can download each of their presentations by clicking the images below.
Before you review the presentations, we would appreciate your feedback by completing our brief survey found here.
Transit Time Technology by Roxann Slater of Accusonic
DWSD Case Study by Anil Gosine and Kenneth Miller, DWSD
Flow Metering Technology by Rick Dey, Teledyne Isco
Combine Static And Dynamic Data To Improve Efficiency Of Decision Making by Jacek Megiel, Telog, a Trimble Company