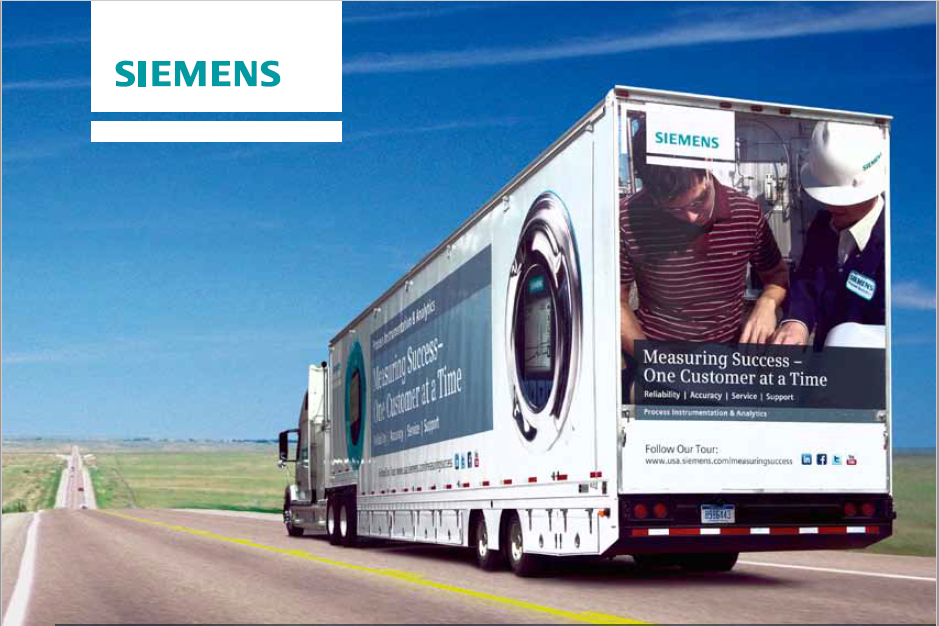 Siemens Mobile Showcase Visits Michigan
HESCO brings the "Measuring Success Tour" of Siemens Mobile Showcase to several locations in Michigan this July.
Take a deep dive into Seimen's wide-ranging portfolio of analytical, process control, and industrial automation technologies. The Siemens Mobile Showcase is an interactive experience featuring flow, level and measurement technology. From video to interactive kiosks to simulated processes and working instruments, visitors will experience the benefits of Siemens instrumentation firsthand. We will also have refreshments and give-aways on site!
You can learn more about the Siemens productline here.
Catch the Siemens mobile showcase at these locations:
Black & Veatch, Ann Arbor, Michigan

3550 Green Ct. Ann Arbor, MI 48105. Click here for a map.
Tuesday, July 10
10:00am to 2:00pm

Siemens, Troy, Michigan

5755 New King Dr Troy, MI Click here for a map
Wednesday, July 11
10:00am to 2:00pm

Fishbeck, Thompson, Carr and Huber, Grand Rapids, Michigan

1414 Arboretum Drive Grand Rapids, Michigan 49546. Click here for a map.
Thursday, July 12
10:00am to 2:00pm