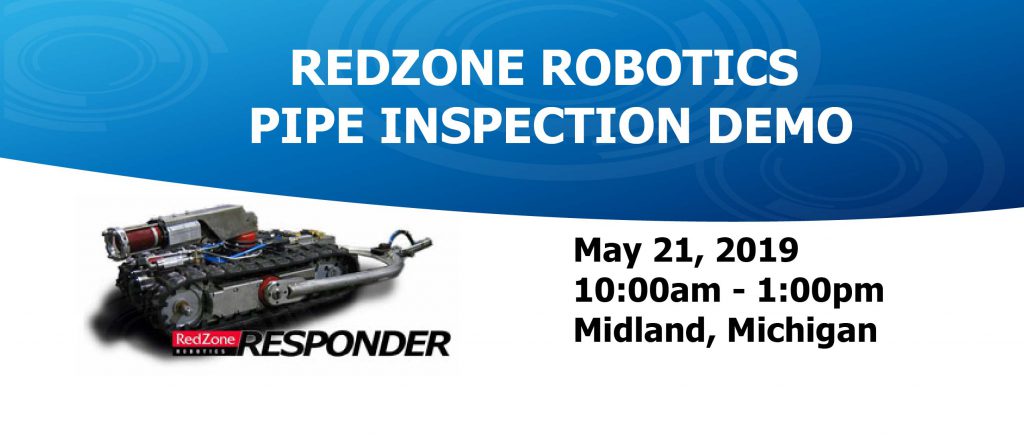 RedZone Robotics Demo in Midland Michigan
You are invited to join us to view a demo of RedZone Robotics Pipe Inspection in Midland, Michigan on May 21 from 10-1pm
Midland's collection system – like all cities across the US – is an aging infrastructure. Some sections of the system date back to the earliest days of the city's existence. The "condition" of not just those oldest assets, but the entire system, is key information to deciding what improvements and updates are needed to manage and maintain the system and keep it operating to the public's desired level of service, as well as address find ways that may help prevent or further minimize future flood events.
Pipe Inspection work began on the Midland infrastructure on April 9. We invite you to catch up with the Red Zone Robotics Crew and get a front row seat for the project.
10:00am – 11:30am Watch the inspection crew on two sites and see how firsthand how the inspection equipment works
11:30am – 11:45am Travel for lunch presentation to Holiday Inn Midland, Tittabawassee Room
11:45am -1:00pm Working lunch with RedZone presentation on this project and the benefits of their inspection equipment and software.