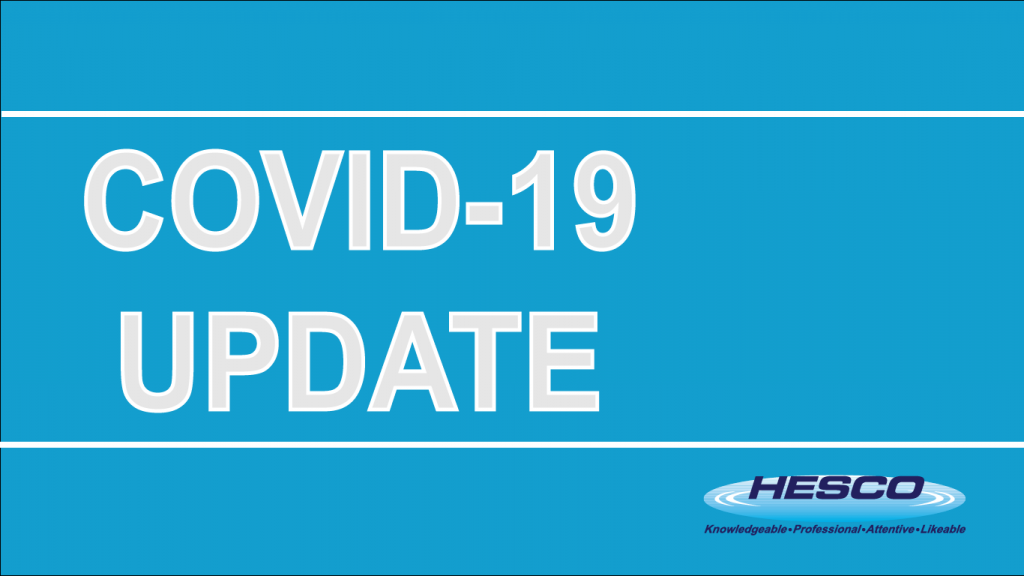 COVID-19 Response
HESCO continues to provide services to our critical-infrastructure clients. Important steps regarding HESCO operations have been made by President Kevin Livingston in response to the Governor's "Stay Home, Stay Safe" Executive Order (EO 2020-21).

Friends, In response to Governor Whitmer's "Stay Home, Stay Safe" Executive Order directing all Michigan businesses and operations to temporarily suspend in-person operations that are not necessary to sustain or protect life, HESCO has suspended all "in-person work" and has sent all of our employees home to work from home. To the extent possible we will maintain our business operations by working from home until April 13, 2020. Our field service operations have been suspended until the end of the Executive Order, unless they are for "critical infrastructure" work, in which case we will make special provisions to provide the field services required. We want to be clear, HESCO stands by ready and able to support you. If your organization is an essential business or service, and you need our help, we are able to respond. Please follow the following procedure to enable our services at this time:
Identify yourself as an essential service and that the requested service is for critical infrastructure work.
State that our services are necessary to enable, support or facilitate the work of your critical infrastructure workers.
This should be communicated via email to Bill.Harriman@hesco-mi.com. Please give us a call if you have any questions or need additional information. Best Regards, Kevin S. Livingston, PE President