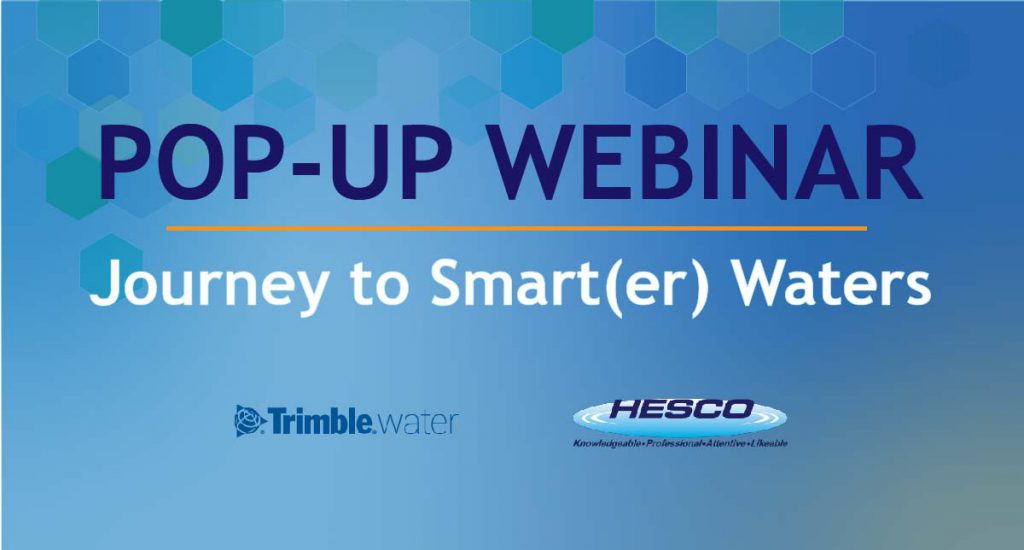 Webinar: A Journey to Smart(er) Waters
Dive into the value of impulse monitoring. Easily roll up all your critical data streams into intuitive live reports, summaries and dashboards, using the innovative workflow management system, Trimble Unity software platform, as or linked to your Enterprise Management System.
Date: April 7, 2020 11:00am EST
Register here: https://attendee.gotowebinar.com/register/692147373577656077
Event Description
This webinar will take a look two different municipalities use of Telog monitoring tools and work management to address critical issues such as pressure monitoring and productivity efficiency.
Highlights will include:
Learn about Toronto Water's goals for mobile work management
Explore utilizing GIS-based mobile work management
Review a "Built for Purpose" application that includes a Valve Exercising workflow showing the integration of the Wachs Vitals Controller into the field users workflow for valve exercising.
Discuss "A Journey into Smart(er) Water: The Great Lakes Water Authority's Experience and Approach to Smart Water System", published in Advances in Water Research Review, which looks at GLWA's use of Trimble Water Telog Impulse pressure recorders.
Learn what GLWA uncovered about their system and what they determined were the root causes of their pressure issues
Presenter
Brian Simpkiss is a Business Manager for Trimble Utilities Central US Water Division. He has over 15 years of experience working with municipal utilities, with roles at Trimble, Hach, and Xylem. In Brian's current role he works with clients on data collection and management of water distribution and wastewater/stormwater collections systems as well as mobile asset data collection for field users. Brian received his undergraduate degree from Purdue University and his Masters degree from Butler University.
Trimble Water provides solutions for the water industry, Including, event management, IoT and remote monitoring, mobile work management and mapping/location solutions. Trimble Water is represented by Hesco within the Michigan market
Referenced Articles and Presentations
Advances in Water Research published an article, " A Journey into Smart(er) Water: The Great Lakes Water Authority's Experience and Approach to Smart Water System" written by John Norton, Bryon Wood, Biren Saparia, Steven Jin and Laura Radke.
Advances in Water Research Article – http://www.advancesinwaterresearch.org/awr/20191012/MobilePagedArticle.action?articleId=1546398#articleId1546398 (Fall Edition, Pg 11-15)