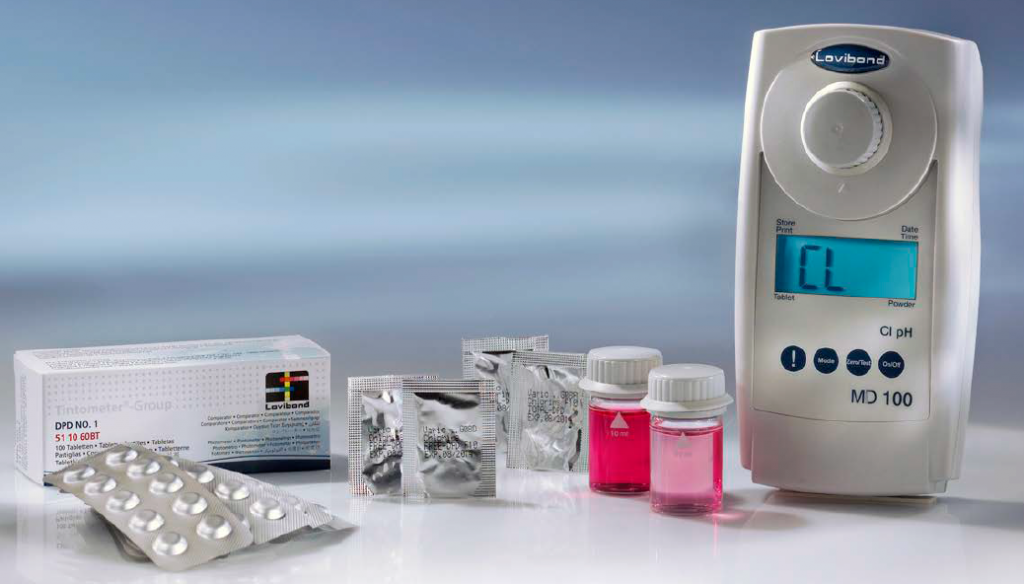 Lovibond offers a BOGO deal
Purchase 2000 Chlorine DPD powder pillows and get a MD-100 hand-held chlorine colorimeter free.
We look out for the little things that make a big difference in simplifying water analysis. Each MD 100 instrument is pre-programmed with multiple testing ranges for chlorine and, in most cases, can offer the user the flexibility to choose between different reagent platforms (Powder packs, tablets or liquids).
Features of your free chlorometer:
• Easy to read, backlit display
• Automatic data storage
• Lightweight
• It floats!
• Integrated lightshield
• Rugged, waterproof casing
Instruments are supplied with: 3 x 24 mm vials, stirring rod, brush, specified reagents, warranty information booklet, Certificate of Conformity, and Instruction Manual in a carrying case.
Lovibond® Reagents
• Cut Cost – Save up to 15% by switching to Lovibond® Reagents.
• Easy to Handle – Our powder packs are 37% larger than the competition, which makes them much easier to handle – especially when wearing gloves!
• Easy to Open – We have a defined "easy-open" notch that makes it simple to open the individual foil packs – no need for scissors!
• Easy to Dispense and Pour – Our powder packs easily create a "V" to allow the user to pour the reagent into the sample.
Contact your HESCO sales team to take advantage of this offer!