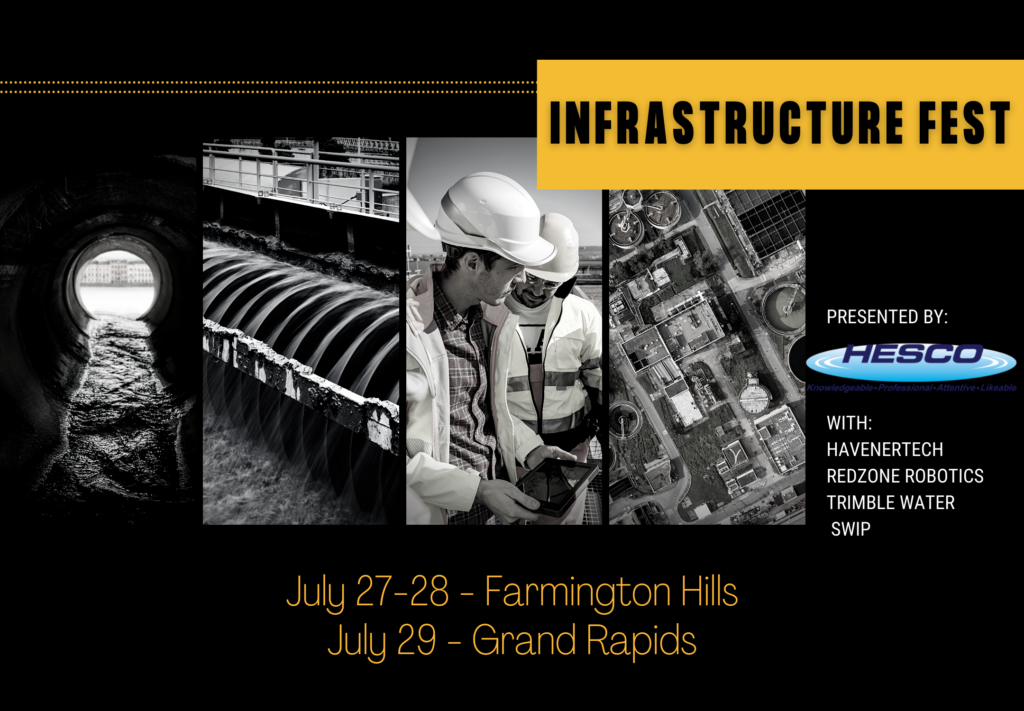 Infrastructure Fest
In 2018 ASCE gave Michigan's Infrastructure a grade of D+. Michigan infrastructure professionals have remained hard at work attacking these challenges with the resources and funding they have been given. Progress is being made but the overall grade is barely changing, so the need for innovative and effective solutions remains high, along with continued pressure to progress and improve this grade.
Our lineup of sessions spans the following:
High tech tools for pipeline condition assessment – focused on rapidly supporting decisions on system O&M and improvements, and generating actionable results.
State of the art technology in infrastructure data collection, analysis and real-time reporting for asset management and resource workflow – efficiently using resources to truly "do more with less".
Sewer laterals – how to protect the community collection system as well as the homeowners from the perils of failing laterals.
Geotechnical polymers – a set of case studies on this innovative solution for rapidly and cost-effectively rehabilitating stormwater assets.
We hope that all of these topics spark interesting exchanges during our networking breaks as well as during the Q&A sections of each session, and more importantly equip you, and your communities to take action on infrastructure.
To accommodate busy schedules, this is a half-day event held over the course of 3 days in Farmington Hills and Grand Rapids. Select either the morning or the afternoon session. Each day, lunch will be provided from 11:30 to 12:30. 
Attendees will earn .2 CEC's in accordance with MI Water and Wastewater License requirements, and Continuing Education certificates are provided for engineers.