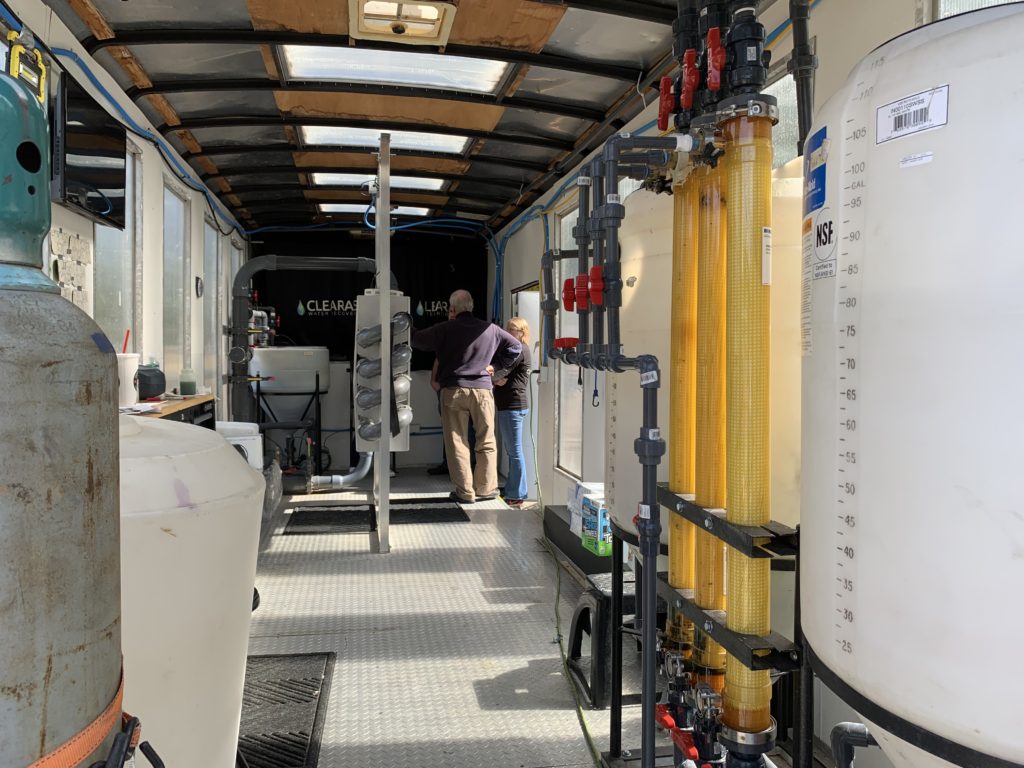 HESCO Collaborates on CLEARAS Pilot at GM Milford Proving Ground
HESCO is excited and proud to collaborate with both CLEARAS and GM Milford Proving Ground on a recent pilot of the CLEARAS Eco Recover system on the wastewater treatment process at GM Milford Proving Ground's on-site treatment plant.  The pilot once again achieved the desired performance and treated the effluent to "non-detect" levels of nutrients (Phosphorus & Nitrogen) while sequestering CO2 and producing a carbon-negative, sustainably produced, plant-based material – simply put, algae!
There is a remarkably high demand for this algae co-product within well-established billion-dollar market spaces including bioplastics, foams and inks.
We are certain this treatment technology will continue to gain traction, and solve not only water quality challenges in the wastewater industry, but make massive and unprecedented impacts on global decarbonization, thereby paving a path of sustainability for our children and future generations.