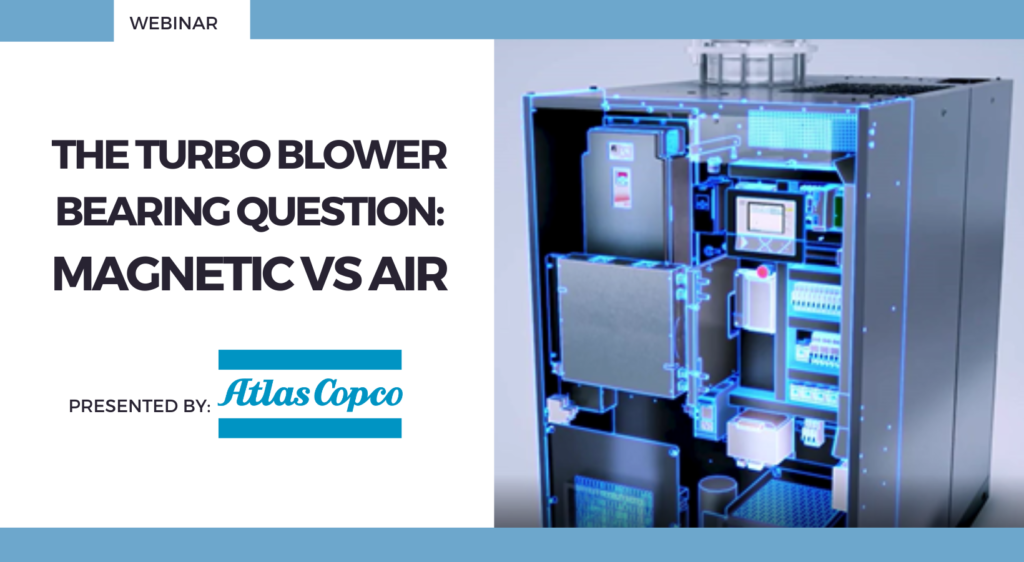 Navigating the Turbo Blower Bearing Question – Magnetic vs Air
On February 1, 2023, Chad Barfoot of Atlas Copco gave this presentation discussing the differences in high-speed turbo blowers in the WWT market. His presentation included a dive into magnetic bearing and air foil bearing technologies.
Equipment selection for blower applications requires you to pick between the two bearing technologies, and this webinar provides the decision support information to choose wisely!
Click below to register and watch the recording.