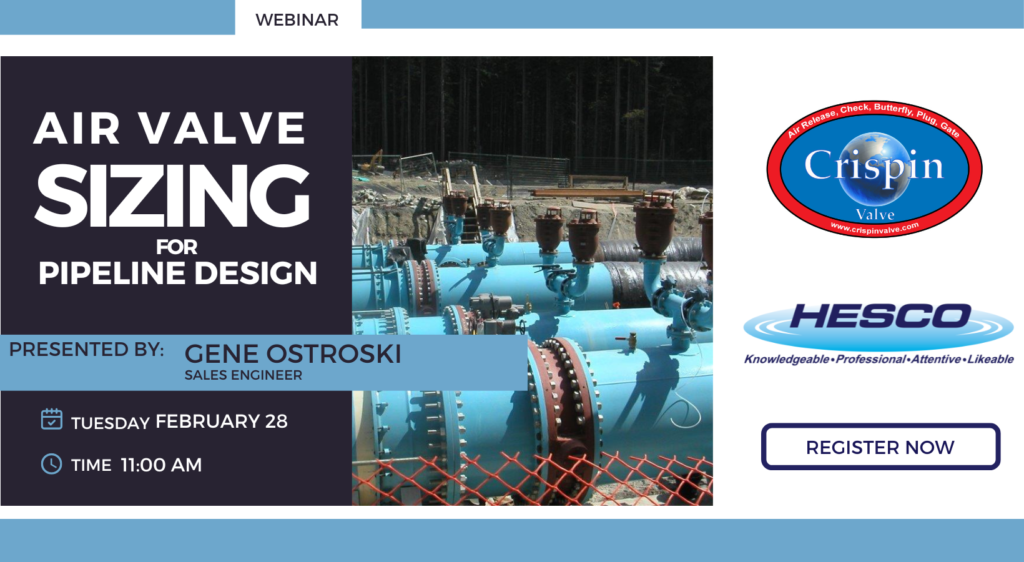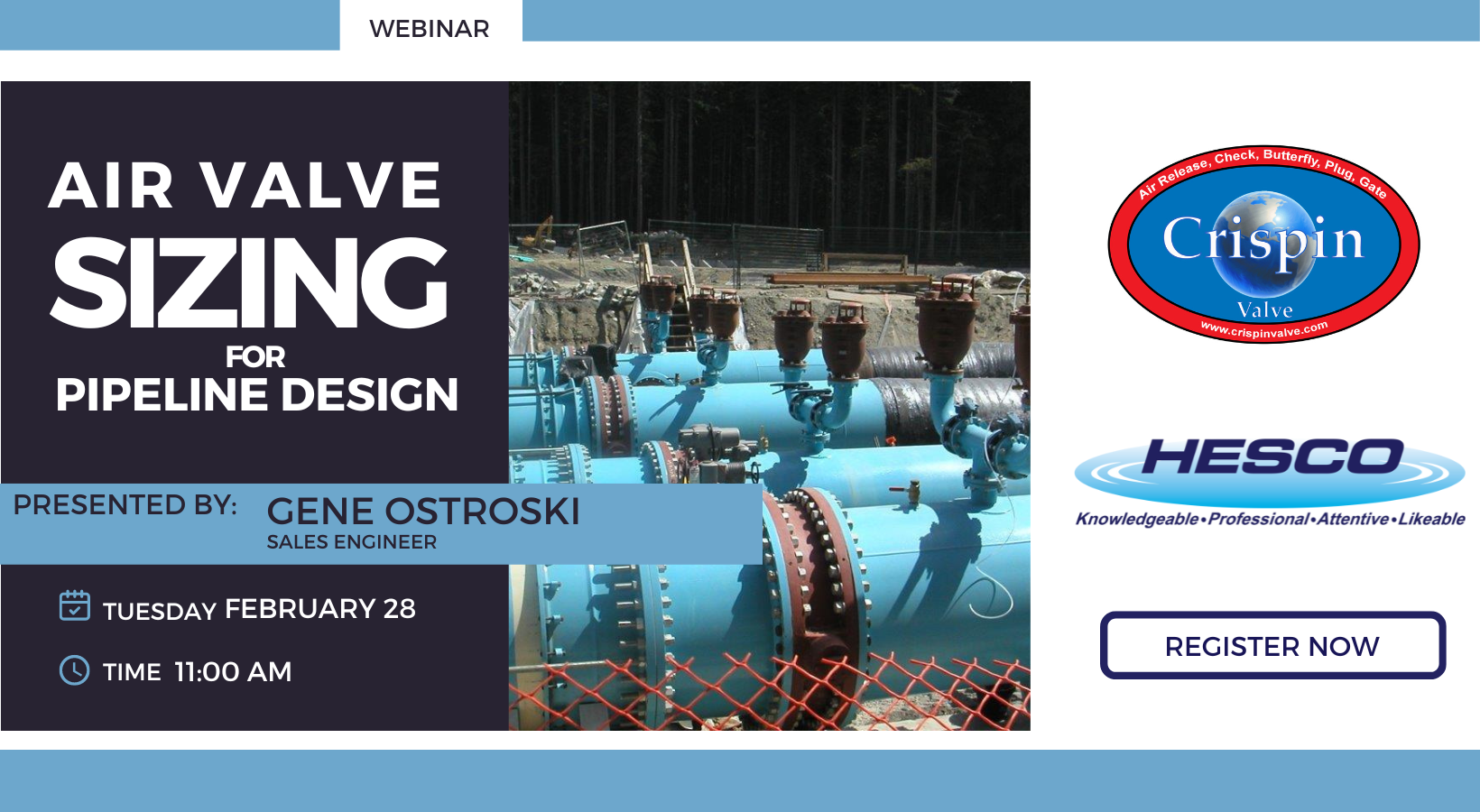 Air Valve Sizing for Pipeline Design
When it comes to utilizing air valves in a pipeline, one size does not fit all. This webinar, presented by Gene Ostroski of Crispin, will discuss how to size the correct air valve for the following applications:
pipeline filling
pipeline draining
releasing air under pressure
Selecting the right valve orifice size will maximize the efficiency of your system and reduce pump inefficiencies.
Register for the 11am webinar on February 28, 2023 here: https://attendee.gotowebinar.com/register/8780486983343552096
If you are unable to attend, check back on our website for the recording.