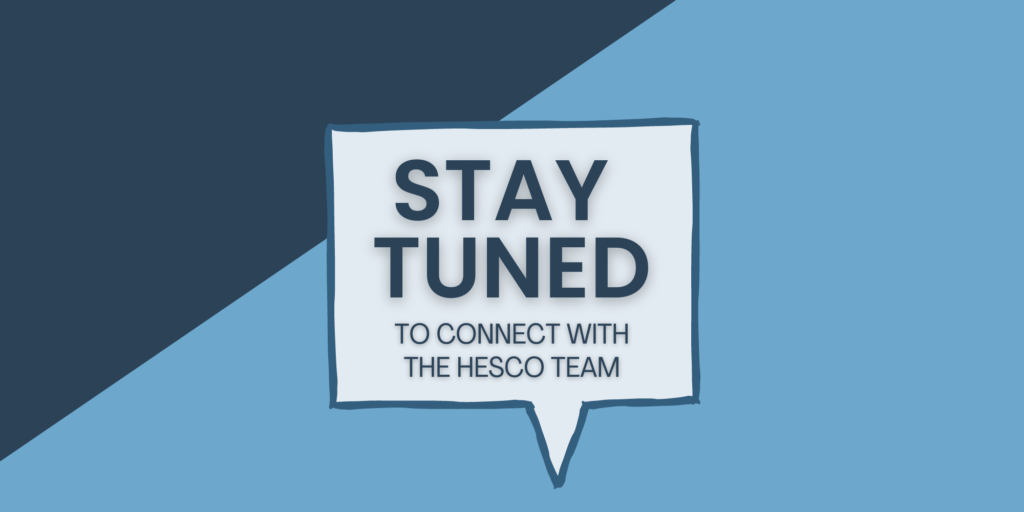 Where to Connect with HESCO this spring
They're here, they're there, they're every…where!  If you don't watch Ted Lasso then that reference won't land well.  But, it's indeed true.  The HESCO team is working on a busy summer with many opportunities to connect and learn about our many equipment technologies and services. Here's where you can find us.
MAY
[CONFERENCE] APWA Great Lakes Expo:  You know Kip has something fun planned so make sure to check in with him if you're attending!  Also, Chris White from Red Zone Robotics will be presenting.
JUNE
MWEA Annual Conference: The whole crew will be in Grand Rapids and we'd love to treat our friends and customers to a nice evening, so please reach out to let us know you'll be in attendance and we will get you information on our event.
[WEBINAR] Actuator Technologies for Valves and Gates:  On June 22 from 11-11:30 Mike Sturgil from Trident Actuator will be presenting the must-know info on the different types of actuators. Register here.
[MANUFACTURER VISIT] Crispin Representative: Connect with Heather to schedule an in-person meeting with our Crispin rep between June 27-28
CONFERENCES THIS FALL…
Michigan ACE
WEFTEC
MWEA IPP Seminar
HESCO's INFRASTRUCTURE FEST!